The Roman Colosseum has a twin in Tunisia: discover the amphitheater of El Jem, one of the best preserved Roman ruins in the world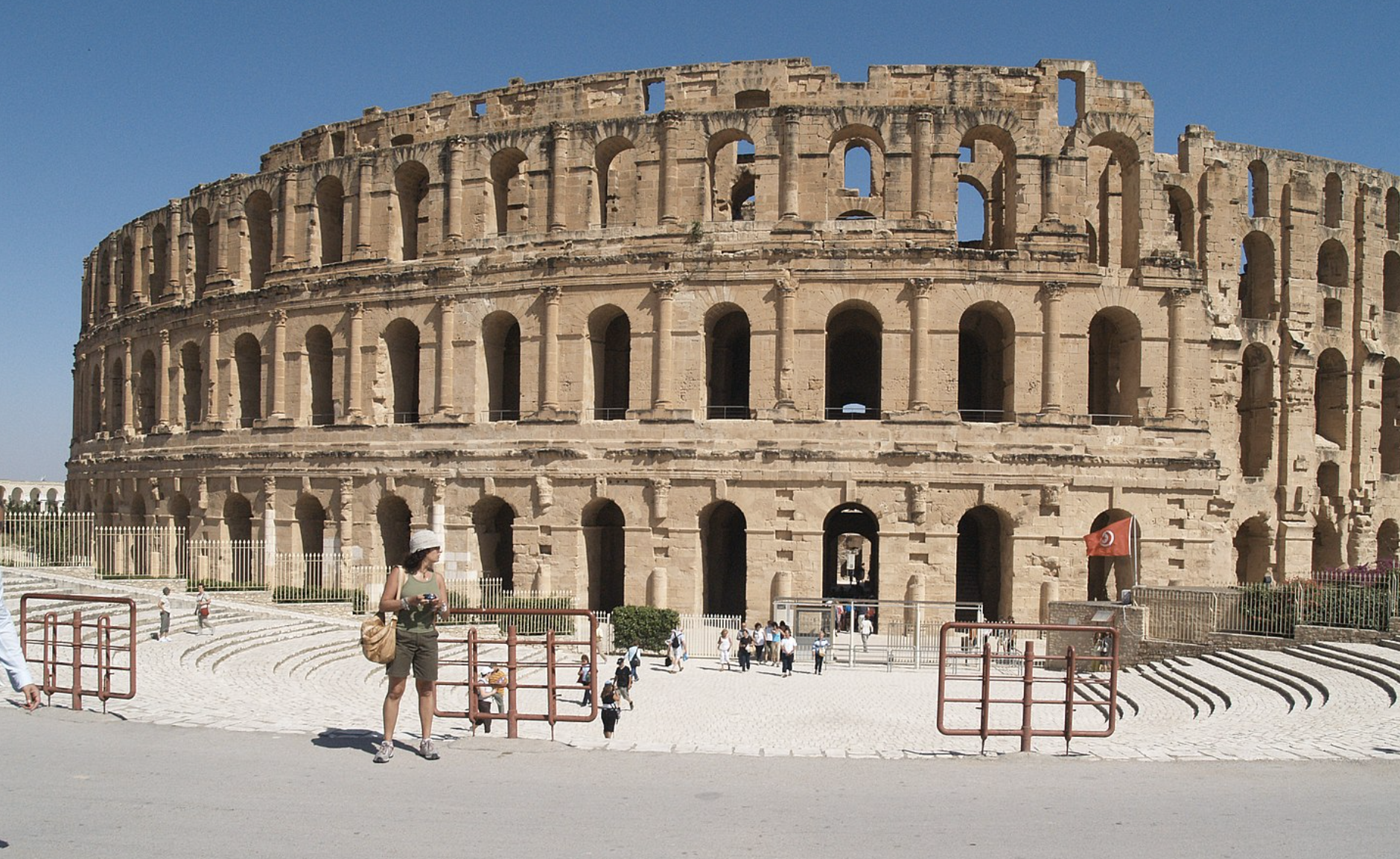 When Rome conquered Carthage in the Third Punic War (149-146 BC), the Republic renamed the region Africafor Africa, a word that the Berbers used to refer to the local populations in present-day Tunisia. (The Arabic word for region was Ifriqiya.) Subsequently, the Roman Empire would have a stronghold in North Africa: Carthage, the capital of the Province of Africa under Julius and Augustus Caesar and their successors. The province prospered. Just after the city of Carthage in the region, the city of Thysdrus was an important center of olive oil production and the birthplace of the Roman Emperor Septimius Severus, who granted it imperial favor, granting partial Roman citizenship to its inhabitants.
In 238 AD, construction began on an amphitheater at Thysdrus that would rival its larger cousins ​​in Rome, the famous amphitheater at El Jem. "Designed to accommodate a huge crowd of 35,000 people," written Atlas Obscura, El Jem was listed as a UNESCO World Heritage Site in 1979. Built entirely of stone blocks, the massive theater was "modeled on the Colosseum in Rome", notes UNESCO, "without being an exact copy of the construction flavian…. Its facade has three levels of Corinthian or composite style arcades. Inside, the monument has retained most of the supporting infrastructure of the stands. The podium wall, the arena and the underground passages are practically intact.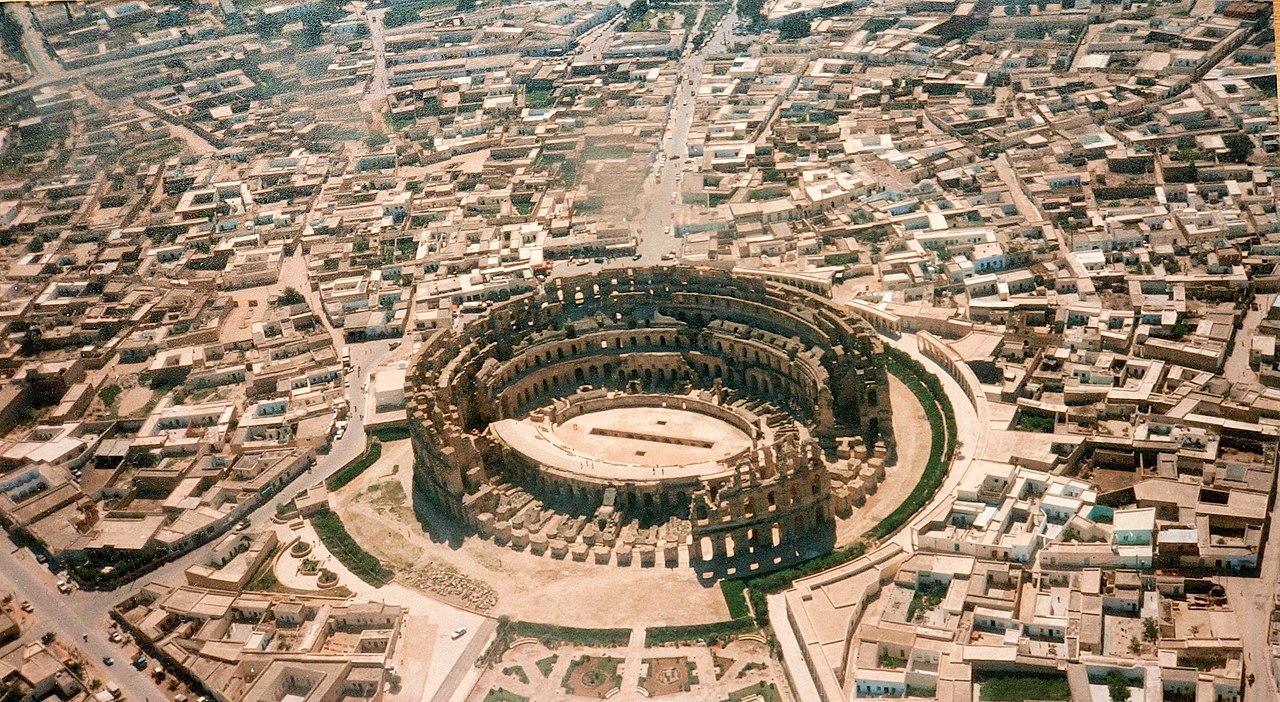 Although the small town of El Jem hardly features on circuits of the classical past, it was, at the time of the construction of the amphitheater, an important site of struggle for control of the Empire. The year 238 "was particularly tumultuous", explains Atlas Obscura, due to a "revolt of the population of Thysdrus (El Jem), who opposed the enormous taxes levied by the local procurator of the emperor Maximinus ". A riot of 50,000 people led to the ascension of Gordian I, who ruled for 21 days during the "Year of the Six Emperors", when "in just one year six different people were proclaimed Emperors of Rome".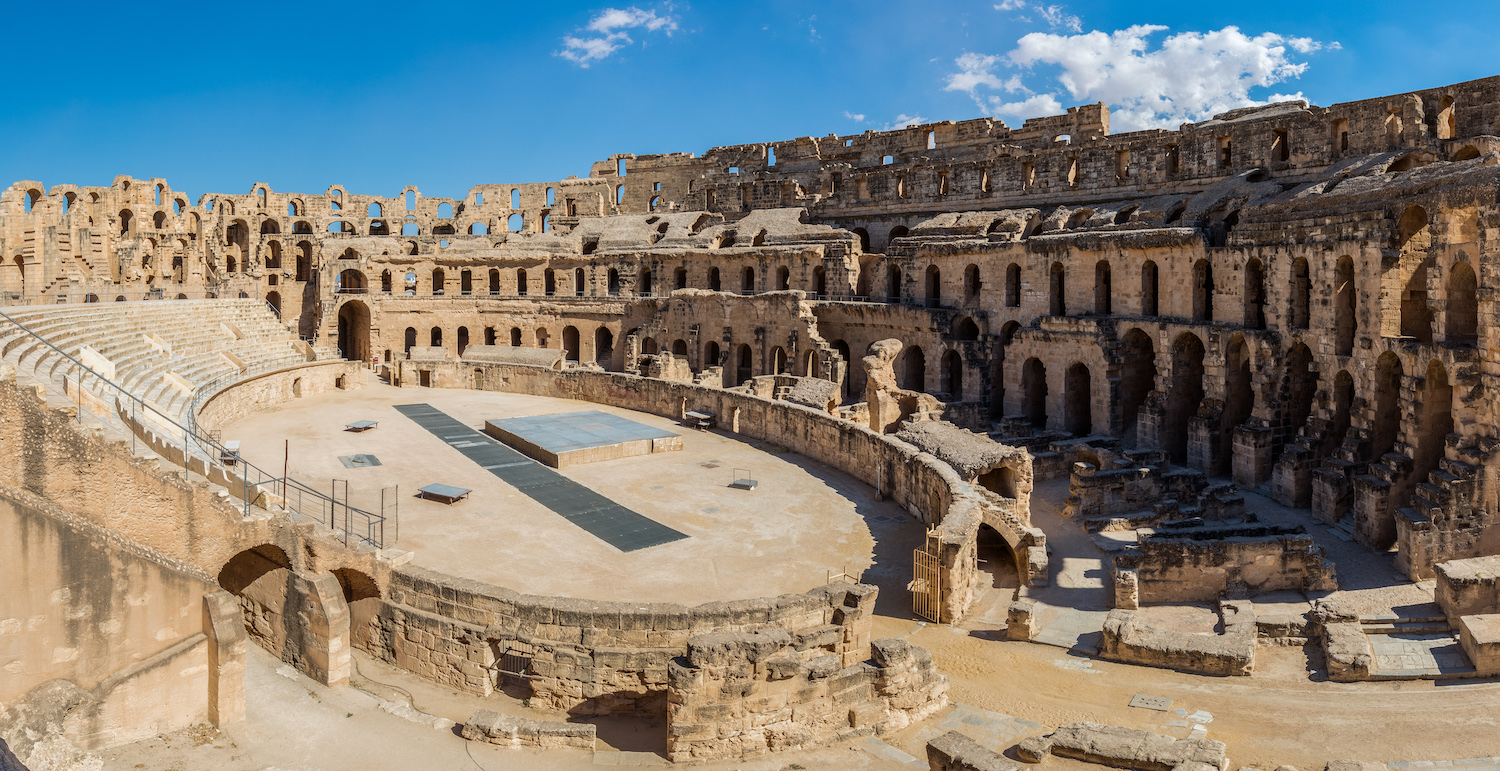 From such difficult beginnings, the massive stone structure of the El Jem amphitheater continued to serve as a fortress during invasions by Vandals and Arabs in the 5th and 7th centuries. A thousand years after the Islamic conquest, El Jem became a fortress during the Tunis Revolutions. The following centuries saw the amphitheater used for the manufacture of saltpeter, grain storage and market stalls.
Despite hundreds of years of human activity, violent upheaval and daily business, El Jem remains one of the best preserved Roman ruins in the world and one of the largest open-air theaters ever built. More importantly, it marks the site of one of the first imperial occupations of North Africa, one that would designate a region – and eventually a continent with a dizzyingly diverse mix of peoples – as "African".
via @WassilDZ
Related Content:
Explore the ruins of Timgad, the "African Pompeii" quarried from the sands of Algeria
Archaeologists discover an ancient Roman snack bar in the ruins of Pompeii
A virtual tour of ancient Rome, around 320 AD: explore stunning reconstructions of the forum, the Colosseum and other monuments
Josh Jones is a writer and musician based in Durham, NC. Follow him on @jdmagness